Ottawa House Painter Reviews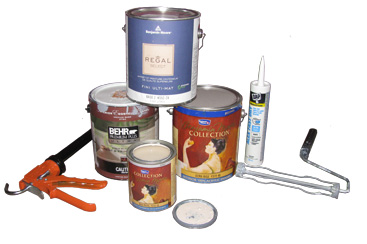 The bulk of our clients come to us from word of mouth and referrals from our previous clients. We work very hard to ensure you are not just pleased but thrilled with the final product. The reviews you see on our web site are from real people, written in their own words, from real homes we have painted in Ottawa. You can trust us, guaranteed. Check with any of our previous clients!
The Ottawa house painter reviews included within the pages linked to here are from some of clients who were kind enough to send us these testimonials. We have attempted to categorize them by the area of the city where their homes are located. Whether in Barrhaven, other areas of Nepean, Kanata, Stittsville or other parts of the city.
Take some time and read them over, look at the pictures of the work we do. Please judge us on the quality of the painting, not the quality of our photography. 🙂
Give us a call anytime for a free quote on the work you would like done in your home. 613.894.0186.
or you can email paul@ottawahousepainting.com.


Painting Reviews and Pictures
"work was fantastic"
"prices are very fair"
"so happy with the results"
"professional"
"friendly"
"very tidy"
"wonderful job"
"on time"
"attention to detail"
"meticulous work"
Spent sometime last week in North Gower painting Gabe and Gaye's wonderful home. You can see from the first picture, they did a change up in colour! The top half of the dining room is already painted so you can't see it was a similar colour to the one at the bottom just a lighter shade. That was the main colour through the home which is now a beautiful clean colour called 'Pale Oak.'
I love the colour they picked for the bottom half of the dining room as well – 'Blue Heron.'
And – we got through the whole project without a single cat getting painted!
Congratulations on the fresh new look folks. Enjoy!!
"Thanks so much to Paul for giving our home a fresh new look!! We love the colours that we chose!!
Paul did such a great job, not just with painting but all of the nitty gritty prep work to clean up things that were needing fixing from a previous paint when the home was new.
I would highly recommend Ottawa House Painting for professional work and excellent customer care!! Even the cats were happy to have him around! When Paul popped by to take pics this morning PJ had to come and say hello and get into the pictures!!!
Thanks again to Paul at Ottawa House Painting!!"
Gaye
North Gower
Congratulations to Sophie in Ottawa's Hunt Club area who's home was our first exterior painting job in Ottawa this spring. Soooo nice it is warm enough to get going again! We also painted her front door and powder room for which there are no pictures but we wanted to show you some of the before and after work that is done on exterior areas to help seal in and protect them from the elements.
It had been many years since the garage door had been painted so damage was pretty bad in some areas. When painting exterior areas the worry is always water getting in behind the paint – so – we scrape all loose material off, sand down any areas that may still need it. Clean off all dust and debris. In many cases we will fill cracks and holes before painting. When all caulking and fill is ready to be painted, on goes the first coat, let it dry properly and then on goes the second coat.
Now Sophie is all set for another several years!
With lots of weather with us now, call anytime if your front porch or garage need work!! 613.894.0186.