PROFESSIONAL OTTAWA HOUSE PAINTING — SERVING ALL OF OTTAWA AND THE SURROUNDING AREAS!
Ottawa House Painting
Ottawa House Painting is the local painting company you can trust for the best quality painting job at competitive, transparent rates. Ottawa West, Kanata, Stittsville, Barrhaven, Stonebridge, Ottawa South, Westboro, Downtown, Ottawa East, Orleans or anywhere in between in Ottawa including surrounding areas, you can trust our professional, insured painters to be clean, efficient and respectful of your home or business. We set our painting hours to your schedule making your Ottawa House Painting experience stress free. We specialize in residential painting, interior and exterior. Call Ottawa House Painting today for a FREE, honest, quote we will stick to! 613.894.0186
Whether your home needs to get ready for sale, or you want to change things up to enjoy while you still own the property, our Ottawa clients receive honest, guaranteed quotes on professional painting projects they will be thrilled with for years and years.
Our Ottawa house painters use high quality, eco-friendly paints that leave very little in the way of odour. We will explain the difference between low and zero VOC paints allowing you the opportunity to choose which is best for you. We can help you with colour choices and finishes that will work for you and your lifestyle.
We offer professional drywall repairs as well as stain hiding techniques to make the final product look beautiful!
Perfect paint choice, very competitive rates, hours that fit your schedule, and clean, respectful and professional Ottawa painters ensure you are completely satisfied with the results of your Ottawa painting project!
Take a look at our pictures from projects we have completed around Ottawa and reviews from our happy customers and then give us a call for your FREE, guaranteed quote. 613.894.0186
Catching up on pictures for the site today. I painted Sarah's home for her before the holidays. She had just bought it and had a little bit of time before moving in to clean, and paint and do some work to make it her own before moving day. Below is three shots of the basement before, after sanding and priming the walls, and finished with a couple top coats. Fresh and clean and no more old wood paneling look!
Enjoy more pictures and Sarah's review of Ottawa House Painting!
I finished this home in Barrhaven weeks ago but am just now getting time to put the pictures up on our site. It is a beautiful home in Stonebridge painted with one of my new favourite grays, Stonington Gray from Benjamin Moore.
Enjoy more pictures and Cynthia's review of Ottawa House Painting!
Pretty common to see homes with water stains on the ceiling. Almost every time there is a bathroom above it on the second floor and at some point a toilet or tub have overflowed. The water finds its way through the floor, pools at a low point and soaks through the drywall leaving a dirty stain.
Have no fear! They are repairable. I was at Mike's in Barrhaven and that's exactly what the problem was and now his ceilings look as good as new!
More before and after pictures of Mike's Barrhaven ceilings here!
Why Don't You Have Pricing on Your Web Site?
Unlike most Ottawa painting contractors we very rarely have to leave a customer with an "estimate" for their job. We typically give you a hard quote that is guaranteed not to change unless you want to change the parameters of the job. We put in writing the scope of the job, outlining what will be done for you and a price to go with it. To do this accurately we need to come to your house and do a walk around and ask you questions and make suggestions to ensure we do what you want!
Every job is different depending on the condition of the room, the size, the amount of trim work, ceiling height, whether the ceilings need painting, bulk heads, windows, doors, etc. Pricing completely depends on what needs to be done. So for that reason we provide quotes based only on a visual inspection of the area that needs painting.
We have NEVER quoted a price and then 'surprised' the customer with add ons after the fact.
The quote is FREE, it is GUARANTEED and there is NO OBLIGATION to hire us so you have nothing to lose.
Call today 613.894.0186 and we'll get your home painted the way you want to see it!

Where Do You Paint?
Our Ottawa House Painters Paint Everywhere in the Ottawa area! Airport-Uplands, Alta Vista, Ambleside, Barrhaven, Bel-Air Heights, Bel-Air Park, Billings Bridge, Braemar Park, Britannia, Britannia Bay, Britannia Heights, Byward Market, Carlington, Carp, Castle Heights, Cedarhill, Centretown, Centretown West, Civic Hospital, Carleton Heights, Central Park, Confederation Heights, Copeland Park, Courtland Park, Cumberland, Downtown, Ellwood, Elmvale Acres, Forbes, Glabar Park, Glebe, Golden Triangle, Gloucester, Goulbourn, Greenboro, Hampton Park, Hawthorne Meadows, Heron Gate, Heron Park, Highland Park, Hunt Club, Hunt Club Chase, Hunt Club Estate, Hunt Club Park, Hunt Club Woods, Island Park, Kanata, Kenson Park, Lebreton Flats, Lees Avenue, Lincoln Heights, Lindenlea, Lower Town, Manor Park, Manotick, McKellar Heights, McKellar Park, Mechanicsville, Michelle Heights, Mooney's Bay, Nepean, New Edinburgh, Old Ottawa East, Old Ottawa South, Ottawa West, Overbrook, Qualicum, Quarries, Queensway, Queensway Terrace North, Redwood, Richmond, Rideau View, Riverside South, Riverview, Robillard Quarries, Rockcliffe Park, Sandy Hill, Sheffield Glen, South Keys, St. Laurent, Stittsville, Stonebridge, Tunney's Pasture, Westboro, Woodpark, Woodroffe North, Whitehaven, Vanier, Viscount Alexander Park and your neighbourhood too if we missed it here!
Do You Work in Quebec?
Sorry we do not do work outside of Ontario. Our insurance coverage strictly covers us in Ontario only.
Are You Insured?
Yes!
We carry a $2,000,000 commercial liability policy with a local Ottawa insurance office
that protects you and your home in the unlikely event something happens. If someone gets injured, something gets broken, etc., we are covered to protect you!
What Paints Do You Use?
Paint is soooo expensive right? Yup but if you cheap out on the paint you buy you will regret it – Guaranteed.
We can use any paint you want but for a quality result our preference and recommendation is Benjamin Moore, Behr, and Sherwin Williams paints.
Different jobs call for different paints but you ALWAYS go with quality. They go on better. Look better. Clean better. Last longer! …way longer! Don't think using cheaper paint will save you money. It takes the painters longer to do a decent job with poor paints. So while your paint costs go down – your labour costs go up and we want to keep your bill down.
Give Ottawa House Painting a call for your free quote and let's get your project underway! 613.894.0186
Do You Do Exterior Painting?
Yes we do. Many folks who are having their homes painted want the exterior fixed up as well. Whether that means a garage door, front porch area, windows if applicable. We are there for you!
Do You Paint in the Winter?
We paint all year long and yes throughout the winter. With the quality of latex paint there is very little odour even with the windows closed up, but some folks are concerned about VOCs (Volatile Organic Compounds).
What are VOCs? Here's a link to a good article at consumer reports website on "What are VOCs in Paint?"
As you'll see at that link if VOCs are a concern in you household or business there are products available with zero VOCs released when used! All quality paint brands offer a line of paint with zero VOCs so Ottawa House Painting can find the paint and colours that you want and a product to suit every need!
Always feel comfortable to ask us more when you call – 613.894.0186
Helpful Painting Tips and Articles
We get tonnes questions and as time goes by there seems to be a lot of common ones. So we are starting an area in our website where we can write articles to answer these questions.
Hopefully it will help Ottawa house painting DIY ers and/or help you understand our process a bit better! Either way enjoy and if you have anything you would like to know more about let us know! 613.894.0186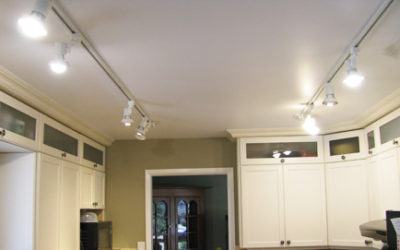 Should I Paint My Ceiling? Ceilings are often forgotten when planning a fresh look for your home. Many folks have experienced the terribly thin layer of paint the original builder put on the walls when the walls appear to turn into sponges when you start putting new...
read more